What are you doing for National Hazing Prevention Week?

Sigma Nu Fraternity is a proud supporter of the Hazing Prevention Network and the annual National Hazing Prevention Week (NHPW).
We kick off our NHPW-support efforts with an email campaign sent in late August promoting upcoming Hazing Prevention Network webinars and Fraternity resources to organize local efforts to participate in NHPW. During the week, we will publish a different guest-written article on hazing prevention building on the theme of "Love. Honor. Truth. Nothing Less." A collection of the guest-written articles published in past years for NHPW is maintained on the Fraternity's NHPW webpage.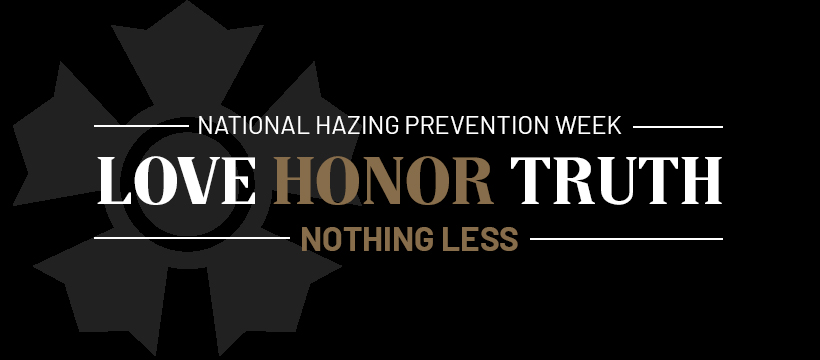 Leadership Consultant staff members will prioritize the facilitation of the Fraternity's anti-hazing workshop – "A Different Look at Hazing" – during the chapter consultation visits conducted that week. We will also highlight local chapter and community efforts to support and participate in National Hazing Prevention Week.
Following NHPW, another email campaign will be sent summarizing the week and highlighting available chapter, officer, and volunteer resources to support the creation of a values-based, hazing-free new member experience.
To learn more about Sigma Nu Fraternity's efforts to achieve our Founders' vision of a hazing-free college experience, visit the Fraternity's Anti-Hazing Initiative webpage.