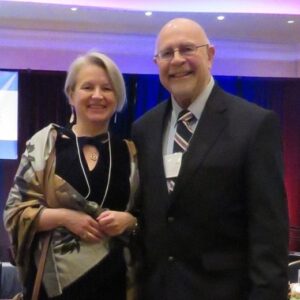 It is important to acknowledge and celebrate those who take a stand against hazing and actively work towards preventing it. To recognize such individuals, the Hazing Prevention Network established the Hank Nuwer Anti-Hazing Hero Award. This award is given to individuals who have demonstrated exceptional courage and leadership by standing up against hazing in their organizations and on their campuses. These heroes have played a crucial role in raising awareness about the negative consequences of hazing and have helped educate others about the dangers associated with this harmful practice. By recognizing and honoring these anti-hazing heroes, we can inspire others to follow in their footsteps and work towards creating a safer and more inclusive environment for all individuals. Together, we can make a difference and put an end to hazing once and for all.
The award is named in honor of Hank Nuwer, a long-time anti-hazing journalist and the author of four books and a blog on the subject. He is a former member of the HPN Board of Directors.
Do you know someone who has been heroic enough to expose hazing, speak out against it or in some way worked to combat this dangerous practice? Nominate them for the Hank Nuwer Anti-Hazing Hero Award.
Deadline: The deadline for consideration for 2023 was June 1, 2023. However, we accept nominations year round for future consideration.