Hazing Prevention Week at University of Tennessee – Knoxville
2023 National Hazing Prevention Week
Organized by Hazing Prevention Network, National Hazing Prevention Week (NHPW) is a time when communities, institutions, organizations, and individuals make a concerted effort to raise awareness and increase education about hazing. NHPW is officially held the last full week of September each year; however, anyone is welcome to organize a hazing prevention week at any point of the year. The fundamental objective is to have a specific time in which the entire community is focused on engaging in intentional discussions about the problem of hazing.
The 2023 theme is "Empowered to prevent hazing." with a hazing prevention focus to educate, advocate, promote and fundraise. The theme recognizes the 15 years of focus by Hazing Prevention Network to empower people to prevent hazing. We have pulled together resources to assist you in planning your week. Feel free to use any of these resources or your own. The point is to focus your organization or community on the problem of hazing. Have a GREAT WEEK!
Working with partners, HPN has a series of webinars available before/during NHPW. Plan to use the webinars in your NHPW programming—either the live session or the recording that will be available afterwards to those who register. See complete list of webinars.
The Hazing Prevention Network is committed to sharing hazing prevention resources from our partners.
Raise funds for Hazing Prevention
You can make a difference for hazing prevention by using National Hazing Prevention Week to fundraise for Hazing Prevention Network in support of the mission to empower people to prevent hazing.
Join/Create a team and fundraise
Host a fundraising event or table
Hazing Prevention Week at University of North Alabama
High School Essay Contest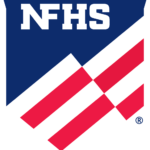 In honor of National Hazing Prevention Week (Sept. 25-29, 2023), Hazing Prevention Network and the National Federation of State High School Associations (NFHS) again host our High School Essay Contest. The annual essay contest, is designed to encourage conversations about hazing and hazing prevention at the high school level.
As a part of your hazing prevention journey, we encourage you to scroll Take the Pledge! In doing so, you make a commitment to raise awareness of hazing activities in your environment, take notice when a fellow or sister student is experiencing hazing, and don't be afraid to say something! When we work as a team and empower each other, we truly do become #STRONGERTOGETHER!
As a part of your NHPW activities, consider making "Take the Pledge" available to others to sign in your meeting or tabling activities #STRONGERTOGETHER!
Sigma Alpha Epsilon members & friends during Hazing Prevention Week (Photo: @fraternitysocialmedia)
Wear Purple to Bring Awareness
Your campus or organization can pick a day during NHPW (or the whole week) to wear purple to bring awareness to the issue of hazing.
Plan a social media campaign
This week is a great opportunity for your campus or organization to bring attention to the issue of hazing. We have put together social media graphics and posts to assist in your efforts. You are welcome to use these resources "as is" or customize them for your campus or organization. (HPN members have editable graphics available for quick customization.)
Current Members of Hazing Prevention Network