Hazing Prevention 101™ Course
Developed in partnership with PreventZone™ by AliveTek, this is an evidence-based course utilizing best practices in awareness and prevention of hazing. Participants in this one-hour course learn techniques to recognize, prevent, and report hazing. Learners gain skills to incorporate our four steps for staying safe and preventing hazing. Hazing Prevention 101™ — College Edition is designed for all students and provides a baseline for understanding the complexities of hazing. It also focuses on positive actions and provides alternatives to replace traditional hazing practices.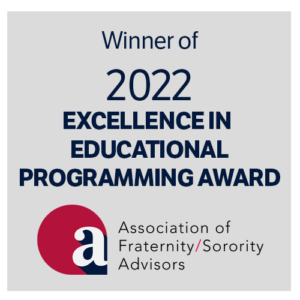 This course is customizable to reflect specific policies and resources and provides data from pre- and post-surveys to guide future prevention efforts. Additional add-on modules focusing on fraternity & sorority life, creative & performing arts, and athletics are available for even more situation specific solutions.
Additional editions of Hazing Prevention 101™ available include:
Athletics
Fraternity & Sorority
Creative & Performing Arts
High School