Partnerships are crucial in the mission to prevent hazing because it takes a collective effort to address the problem. No single organization or individual can solve the issue alone. Collaboration between different groups can help create a holistic approach to hazing prevention. Each of these partners can contribute their unique perspectives, resources, and expertise to create a more comprehensive prevention strategy.
Partnerships can also facilitate communication and information sharing. Overall, partnerships are essential in the fight against hazing and can help create a safer and more inclusive environment for everyone involved in the student organizations and beyond.
Current Hazing Prevention Network Partnerships
Toggle the icon on the left to learn more about each partner.

AliveTek, in partnership with Hazing Prevention Network, has developed Prevent.Zone an evidence-based series of courses utilizing best practices in awareness and prevention of hazing. This course is customizable to reflect specific policies and resources and provides data from pre- and post-surveys to guide future prevention efforts.   Additional add-on modules focusing on fraternity & sorority life, creative & performing arts, and athletics are available for even more situation specific solution.

The Anti-Hazing Coalition, (AHC) is a collaboration of the National Panhellenic Conference, the North American Interfraternity Conference and parents whose children were tragically killed by acts of hazing. The AHC is working to eradicate hazing through aggressive student educational outreach, new state-level efforts to strengthen criminal and civil penalties for hazing and federal advocacy to use transparency to make lasting cultural change in student organizations and on university campuses.
HPN board member Lianne Kowiak and her husband Brian are among the parents involved in the coalition.

Through his company ArchieCares, LLC, Archie Messersmith-Bunting aims to reframe the narrative surrounding mental illness and addiction by facilitating honest and vulnerable conversations. The Virginia native served as the assistant director of Programming at Illinois State University in 2010, and Fraternity Services Director at Sigma Phi Epsilon (SigEp) Fraternity headquarters in 2013. At SigEp, he created the organization's first member safety curriculum focusing on consent, sexual assault prevention, and healthy relationships. Messersmith-Bunting also was the inaugural vice president of Campus Operations and Health & Safety for the North American Interfraternity Conference (NIC) in 2017 where he championed the organization's Health & Safety Initiative and the adoption of the NIC's Alcohol & Drug Guidelines.

James R. Favor & Company, LLC practice focuses on the development, marketing, implementation and administration of Risk Management and Insurance Programs for national collegiate fraternities and sororities including their local chapters and house corporations throughout the U.S. and Canada.

Fraternal Law Partners law practice dedicated to the issues impacting fraternities, sororities, student life organizations and their related charitable foundations, Fraternal Law is sponsor of the National Greek Hazing Hotline (888) NOT-HAZE.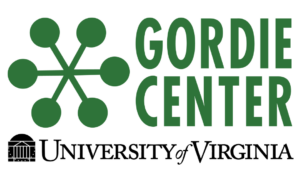 The mission of the University of Virginia's Gordie Center is to end hazing and substance misuse among college and high school students nationwide. We are dedicated to sharing Gordie Bailey's story to prevent future hazing-related alcohol overdose deaths. The Gordie Center empowers students to transform their campus and community cultures through peer education and bystander intervention using our evidence-informed, student-tested resources. Our APPLE Training Institutes are the leading national substance misuse prevention and health promotion conferences for NCAA student-athletes.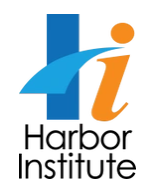 Harbor Institute™ is the premier educational consulting firm committed to partnering with institutions and organizations to achieve our shared mission of student success & diversity. We facilitate programs, provide engaging and dynamic campus speakers, hosts conferences, and consult.
At Harbor Institute, we believe the key to success is empowering others through personal connections.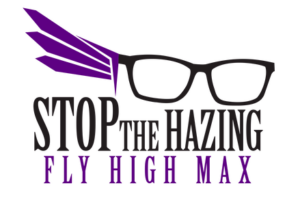 The Max Gruver Foundation is a non-profit organization working to end hazing on college campuses. In the United States, at least one person has died from hazing each year since 1961. In 2017, there were seven hazing-related deaths. Hazing needs to END. It is time for college campuses, Greek organizations, their members, and the United States government to take a stance against hazing in order to save lives. The Max Gruver Foundation and the funds it raises are directed towards ensuring hazing has no place on college campuses.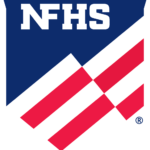 National Federation of State High School Associations (NFHS) leads the development of education-based interscholastic sports and activities that help students succeed in their lives by building awareness and support, improving the participation experience, establishing consistent standards and rules for competition, and helping those who oversee high school sports and activities. NFHS sponsors our high-school essay contest for National Hazing Prevention Week.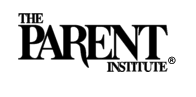 A specialty information company and division of PaperClip Media, The Parent Institute (TPI) provides online and printed resources for higher education and K-12 administrators. TPI partnered with HazingPrevention.Org to produce Hazing Prevention Starts Now, a comprehensive resource for middle and high schools. 

The Timothy J. Piazza Center for Fraternity and Sorority Research and Reform is an interdisciplinary research center dedicated to sound professional practice. Our vision is to create safer and stronger fraternities and sororities through research-informed practice. The Piazza Center values our parentship with HPN by our involvement in Hazing Prevention Institute's Symposium and National Hazing Prevention Week.

The National Center for Bystander Intervention is committed to addressing critical social issues impacting the health, safety and success of college students through empirical research and evidence-based practice. Based on campus at Cal Poly, WITH US is led by a team of experienced faculty researchers, prevention practitioners, and student affairs leaders. The Center works alongside the National Network for Peer Accountability, a collaborative prevention coalition of Education and Prevention Partners, unified to create safer campus communities where all students can thrive.
If your organization would like to partner with the Hazing Prevention Network in your efforts against hazing, contact Todd Shelton, Executive Director.