What are you doing for National Hazing Prevention Week?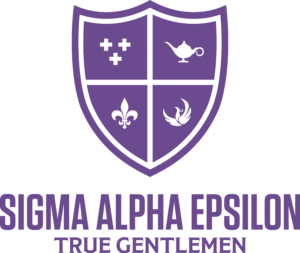 Sigma Alpha Epsilon Fraternity is proud to once again participate in National Hazing Prevention Week. The health and safety of our members, including the prevention of hazing, is and will continue to be a top priority of SAE. During this important week, the Fraternity Service Center will provide resources and share information to help equip our brothers with the tools to prevent hazing.
Before National Hazing Prevention Week starts, collegiate active Cooper Curtain from The University of Kansas will challenge all brothers of SAE, via a social media post, to participate in National Hazing Prevention Week while highlighting why he and his chapter are empowered to end and prevent hazing. To kick off National Hazing Prevention Week, Chris Hancock, Eminent Supreme Recorder and CEO of SAE, will release a video and letter to all brothers of SAE, reminding them of the importance of hazing prevention and education while also shedding light on the impact of empowering each other to stand against hazing.
Other initiatives led by the Fraternity Service Center for National Hazing Prevention Week will include:
Tuesday – PROMOTION of activities to help build brotherhood that does not involve hazing but focuses on our values of Friendship, Scholarship, Leadership, and Service.
Wednesday – EDUCATION on the spectrum of hazing and the damage it can cause.
Thursday – Empowering each bother to be an ADVOCATE to prevent and end hazing. We will share videos of brothers from around the country explaining why they are empowered to prevent and end hazing. Additionally, on Thursday night, advisors of SAE will participate in an Alumni Leadership Academy workshop being facilitated by Lianne Kowiak, the mother of the late Harrison Kowiak, who tragically lost his life to hazing. During this session, Lianne will share Harrison's story while helping educate these advisers on their role in empowering collegiate brothers to end hazing.
Friday – SAE will unite to show their unity to prevent and end hazing by highlighting the various National Hazing Prevention Week activities in which chapters across the country participated.