in collaboration with the Piazza Center

June 11-12, 2023
NCAA Hall of Champions & Conference Center Indianapolis, Indiana
Registration Deadline: May 22, 2023
Registration is closed. If you have questions, contact Todd Shelton.

NOTE: The Symposium & Institute have different audiences and different registration.
Sunday, June 11
5:00 PM – 7:00 PM
Opening Reception
NCAA Hall of Champions
Monday, June 12
8:00 AM – 4:00 PM
Hazing Prevention Symposium
(with lunch)
Our room block at the Courtyard Marriott (601 W Washington St.) which is across the street from the NCAA is full.
Below are additional hotels in the immediate area:
More hotels in downtown Indianapolis:
https://downtownindy.org/explore/hotel
Who should attend: A research think tank-style program among major researchers and senior professionals with at least 10 years experience in student affairs, national student organization staff, risk management, athletics, recreation or club sports, band or performing arts, school administration, insurance, etc.
The design of the symposia is to create a community of scholars and leaders dedicated to ending hazing. It is a space for researchers studying hazing and hazing prevention and senior professionals to gather, share, and interact. The symposia is structured to encourage dialogue, share new insights, review critical perspectives, and inform new research directions. The Hazing Prevention Symposium is organized in collaboration with the Piazza Center who is dedicated to prevention practice.
NCAA Hall of Champions & Conference Center
700 W Washington St
Indianapolis, IN 46204
If you are staying at the Courtyard by Marriott, the conference center entrance is a short walk across West Washington Street and down the Central White River Trail across the pedestrian bridge.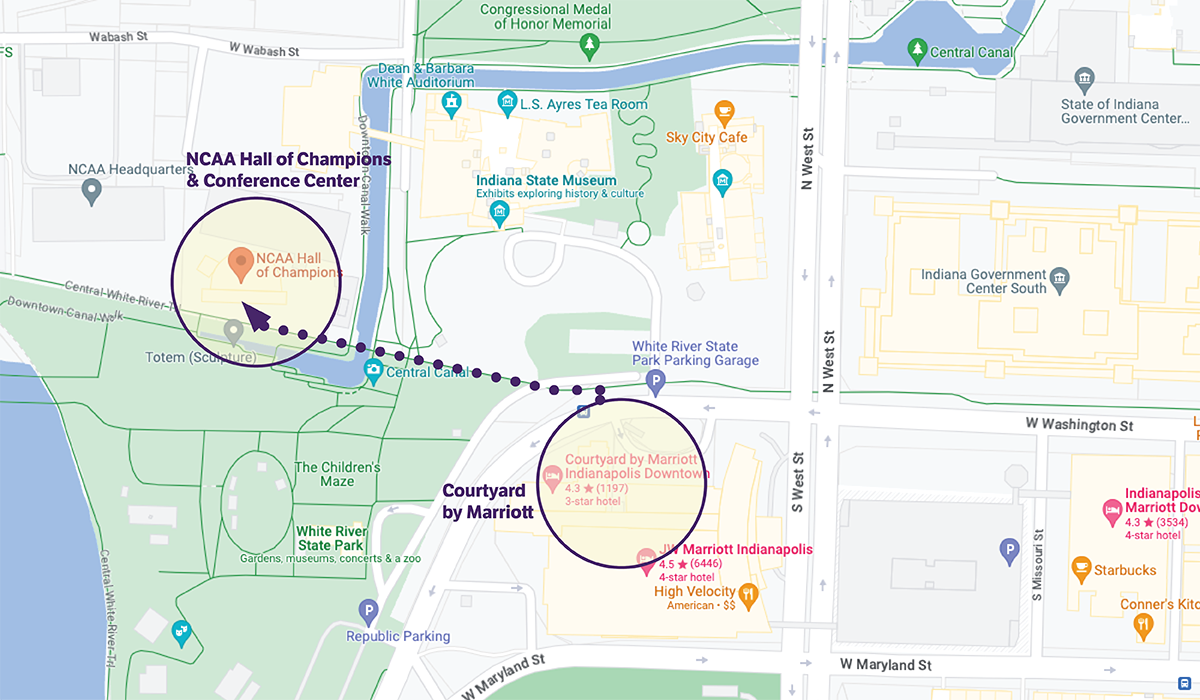 If you have questions about the Hazing Prevention Symposium, contact Todd Shelton, Executive Director.