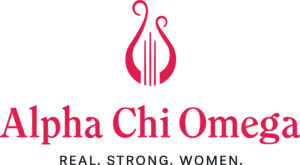 Alpha Chi Omega believes that sisterhood is at its best when we value and respect the dignity of one another. During National Hazing Prevention Week, Alpha Chi Omega encourages sisters to consider ways to build a safe, healthy experience for all members in a hazing-free environment. This year, collegiate chapters are focused on empowering themselves and others to act against hazing by learning, educating, and sharing their commitment to end hazing.
Collegiate members are encouraged to participate in Alpha Chi Omega's annual NHPW Challenge by completing the "Speak Up for A Sister" hazing prevention training on The Heights Learning Center. This training is interactive and self-guided designed to educate members about the problems of hazing, its negative impacts on others and ways to prevent it from occurring in our sisterhood. The chapter with the highest percentages of training completion in the month of September will win a sisterhood prize pack.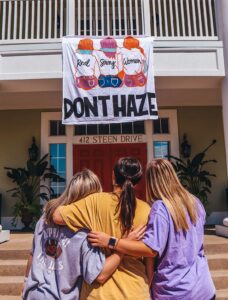 Alpha Chi Omega headquarters is hosting an exclusive program Real, Strong Women Don't Haze on Wednesday, September 27 about ways to prevent hazing before it occurs. This webinar will address the power dynamics involved in sorority-hazing culture, understand the hazing tolerance results of the Sisterhood Survey and explore strategies for empowering our members to take action against hazing. Attendees will learn how to make their chapter and community a safer and healthier one. Collegians can also educate their chapters using a new facilitated workshop "Empowered Women Prevent Hazing" to learn how to prevent hazing as real, strong women and develop healthy belonging in Alpha Chi Omega.
Members are invited to use their voice and network to end hazing! Alpha Chi Omega has provided all chapters with digital access to tabling resources, printable fact sheets, hazing awareness activities and healthy belonging posters to increase awareness about the issue of hazing. These materials can be shared on social media accounts, at tabling events, in chapter facilities or around campus to educate others about ways to prevent hazing and promote healthy connection.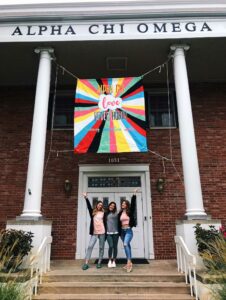 Chapters and individual members are empowered to share how they build belonging in healthy ways and their commitment to end hazing using the hashtag #RSWDontHaze when posting on social media. Follow @AlphaChiOmegaHQ during NHPW to get involved and support our hazing prevention efforts.
Together we can empower one another to eliminate hazing from our organization and promote healthy bonding and connection in our sisterhood. Learn more about Alpha Chi Omega's hazing prevention, educational resources and reporting options by visiting the Hazing Prevention page.